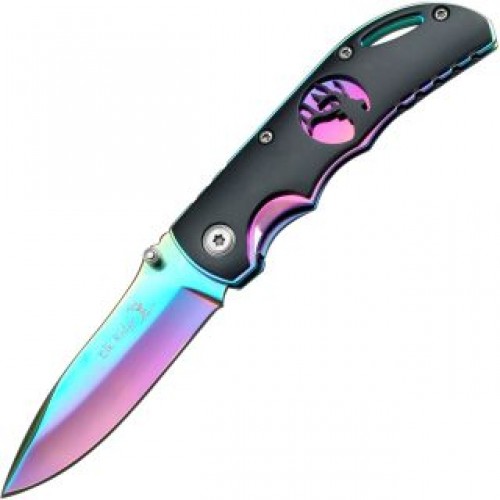 Elk Ridge Spectrum Folding Lock Knife
The Elk Ridge Spectrum Linerlock has a 440 stainless steel blade with a black aluminum handle. This is an excellent everyday carry pocket knife. The colourful sectrum of the blade makes it a stylish addition to your collection.
Features:
440 Stainless steel blade
Black aluminum plates
Liner lock mechanism
Blade length 2.75"
Overall length 6.25"