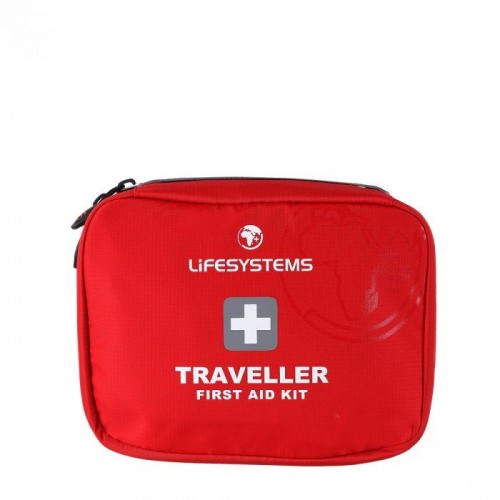 Lifesystems Traveller First Aid Kit
Lifesystem's range of first aid kits provides an option for any activity or trip. They feature tough high visibility cases and can be belt or backpack mountable.
The Traveller first aid kit is perfect for anyone spending time outdoors and travelling. Whether you are on a gap year, expedition or backpacking, the traveller first aid kit is designed to treat a range of injuries and conditions. It contains essential drugs required when travelling but does not contain sterile medical equipment (sold separately).
Features:
High visibility case
Zipped, ripstop nylon construction
Contents:
General
1 x Primary Care Leaflet
6 x Safety Pins
1 x Scissors 5.5cm Blade
1 x Tweezers
1 x Spot Check Thermometer
2 Pairs Vinyl Gloves
Medication
16 x Paracetamol Tablets
6 x Loperamide Tablets
Bandages
1x Open Woven Bandage 7.5cm x 5m
1x Crepe Bandage 5 x 4.5m
Preparations, Disposables & Tapes
10 x 8-Ply Gauze Swabs
1 x Micropore Tape 1.25m
1 x Zinc Oxide Tape 1.25 x 2m
6 x Alcohol-Free Cleaning Wipes
1 x Duct Tape 2m Roll
Dressings
2 x Medium Dressings
2 x Low Adherent Dressing 5 x 5cm
2 x Plaster Packs
3 x Wound Closure Strips
Related Products