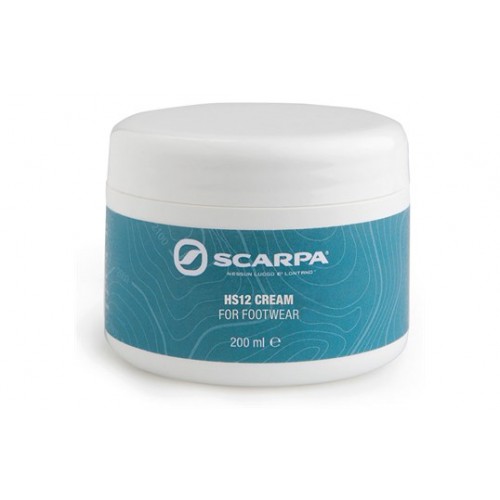 Scarpa HS12 Leather Cream 200ml
Brands Scarpa
Availability: In Stock
Scarpa HS12 is a silicone based cream that adds a protective water repellent finish to your boots, soaking into any scuffs or nicks to restore the leather to top condition.

Suitable for use on full-grain leather boots, it can also be used effectively on nubuck and oiled leathers, although it may darken the colour and flatten the brushed texture slightly*.

Scarpa recommend it for all their Calf, Sherpa and Antifibio leather boots and, if used from new, it can significantly prolong the life of your boots against normal wear and tear damage.

Related Products