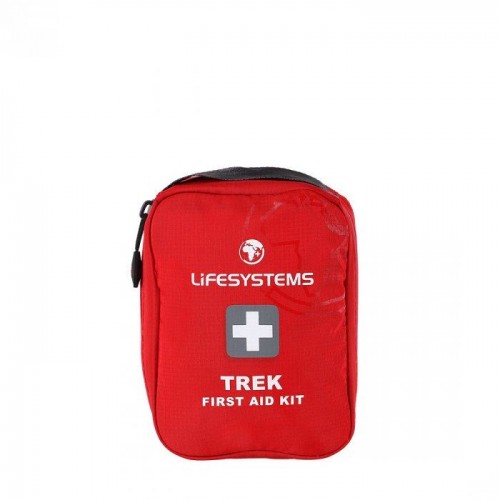 Lifesystems Trek First Aid Kit
Lifesystem's range of first aid kits provides an option for any activity or trip. They feature tough high visibility cases and can be belt or backpack mountable.
The Trek first aid kit is perfect for walking and trekking, camping and general use. It is recommended on the Duke of Edinburgh's Award kit list. Equipped to treat most minor injuries and complaints its a must have for anyone in the outdoors.
Features:
High visibility case
Zipped, ripstop nylon construction
Button down and velcro belt strap
Contents:
General
1 x Primary Care Leaflet
1 x Tweezers
1 x Scissors 5.5cm Blade
6 x Safety Pins
Medication
16 x Paracetamol Tablets (not included in EU kit)
Bandages
1 x White Open Woven bandage 7.5cm x 5m
1 x Crepe Bandage 5cm x 4.5m
Preparations, Disposables & Tapes
5 x 4-Ply Gauze Swabs 5 x 5cm
1 x Micropore Tape 1.25cm x 5m
4 x Hygienic Cleansing Wipes
2 Pairs Vinyl Gloves
Dressings
1 x Low Adherent Dressing 5 x 5cm
1 x Pack of Assorted Plasters
2 x Blister Plasters