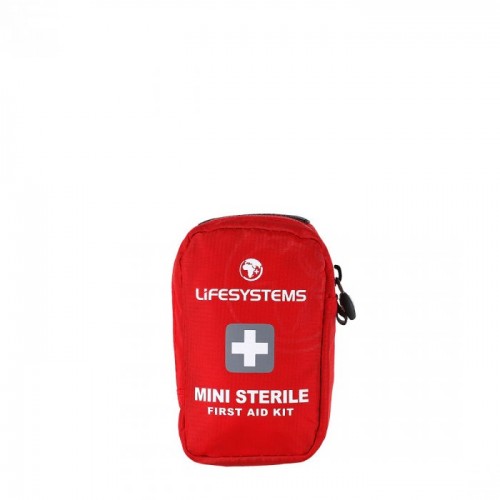 Lifesystems Mini Sterile First Aid Kit
Lifesystem's range of first aid kits provides an option for any activity or trip. They feature tough high visibility cases and can be belt or backpack mountable.
The Mini sterile first aid kit is essential for anyone spending time outdoors and travelling. Whether you are on a gap year, expedition or backpacking, the mini sterile first aid kit is designed to provide sterile medical equipment when this may not be readily available. It contains essential sterile medical equipment that would usually be used by a trained professional. The contents are universally recognised worldwide. It's also a great addition to the Traveller first aid kit. (sold separately).
Features:
High visibility case
Zipped, ripstop nylon construction
Contents:
General
1 x Primary Care Leaflet
1 x Sterile Information Card
1 x Scalpel (1cm blade)
2 x 2ml Syringes
1 x 5ml Syringe
1 x Hypodermic Needle (19G) 1.1 x 40mm White
2 x Hypodermic Needle (21G) 0.8 x 40mm Green
2 x Hypodermic Needle (23G) 0.6 x 30mm Blue
1 Pair Vinyl Gloves
Preparations, Disposables & Tapes
2 x Hygienic Cleansing Wipes
Related Products