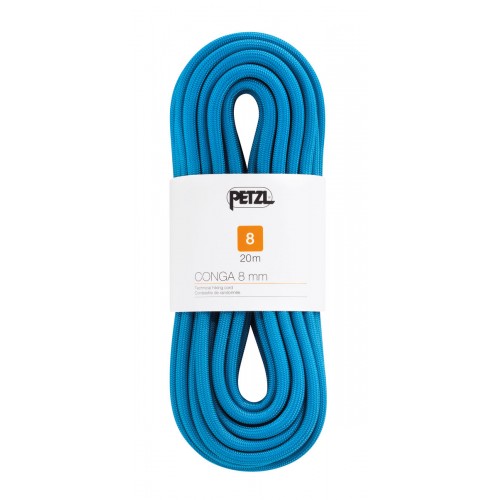 Petzl Conga 8mm Hiking Rope 20m
Brands Petzl
Availability: In Stock
The Petzl Conga rope is an 8mm diameter cord for installing a handline when on a hike. Its a versatile rope made from 8mm diameter technical hiking cord.
Description:
Lightweight, semi-static cord
Allows installation of a handline
Warning: Do not use for fall arrest, for example in climbing or mountaineering.
Specifications:
Diameter: 8,0 mm
Rope type: (CE EN 564, UIAA): cord
Weight per metre: 43 g
Tensile strength: 15 kN
Construction: 40 carrier
Material(s): nylon